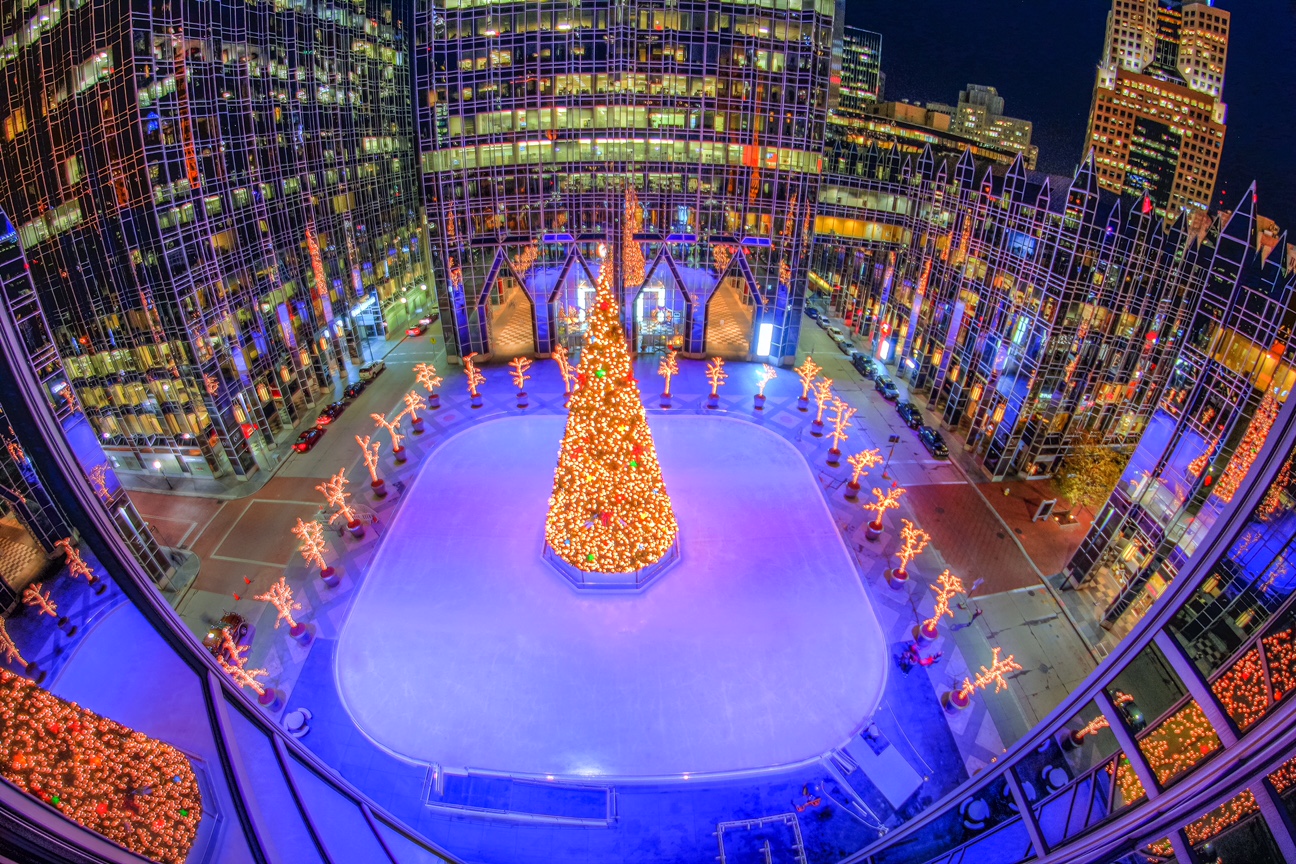 When you decide to operate a seasonal ice rink you need a system that is versatile and long-lasting, a system that is quick and as easy to remove as it is to install. Our portable systems are able to adapt to almost any existing situation and are designed to install fast with minimal labor. Whether you have an indoor ice rink in Canada or an outdoor ice rink in Mexico, our portable installations will excel with the same level of quality you would expect from our permanent installations.
Instant Ice
Everything Ice's continued commitment to product innovation and ingenuity reaches an unprecedented level with the introduction of the Instant Ice Portable Piping System. After extensive research, prototyping, tooling, patent fees and a six figure investment, we are pleased to offer the most advanced portable piping system to date.
The Instant Ice Portable Piping System was designed to take portable ice making to the next level. Instant Ice was born after years of research, listening to customers and formulating ideas to make ice making cost effective without reducing the quality of the ice sheet. Instant Ice is unique in its design as it eliminates the need for sand and ice paint – common to ALL other portable systems. This benefit means NO additional labor hours required for leveling sand or painting the ice.
Instant Ice also boasts the largest heat transfer surface ever produced. It features a 1/2″ tube size to generate high flow rates with minimal working pressure. Instant Ice can accommodate the largest chiller and flow rates, and also the longest runs of any portable rink system while operating at a lower pressure. This results in unheard of ice making speed and lower energy costs.
No Sand or Ice paint
Sand is a common component of all other portable rink systems. Sand acts as a leveling tool and also creates a surface to which the ice will bond. Instant Ice has eliminated the need for sand since ice will bond directly to the Instant Ice Mat. The end result is that the yearly headache of purchasing and leveling sand is all but eliminated. Ice painting is another common element of portable systems that is eliminated with the use of Instant Ice. A white pigment is added to the proprietary materials during the manufacturing of the mat. This creates an all white mat surface that creates a clean and crisp white appearance. More importantly, the need for messy ice paints is eliminated.
Energy Efficiency
Instant Ice creates a larger surface of heat transfer due to its pipes being more closely spaced. The end result is a system that boasts a 35% larger heat transfer medium that conventional portable rinks. This results are less demand on the chiller and glycol pumps and more money in the owner's pocket!
Less Setup Time
Because of Instant Ice's unique design, setup and tear down time is reduced by 30%. Aside from actual energy costs, labor is the most costly line item. Instant Ice will pay for itself after only 2 seasons from the savings accrued from reduced labor and materials!
Porta Ice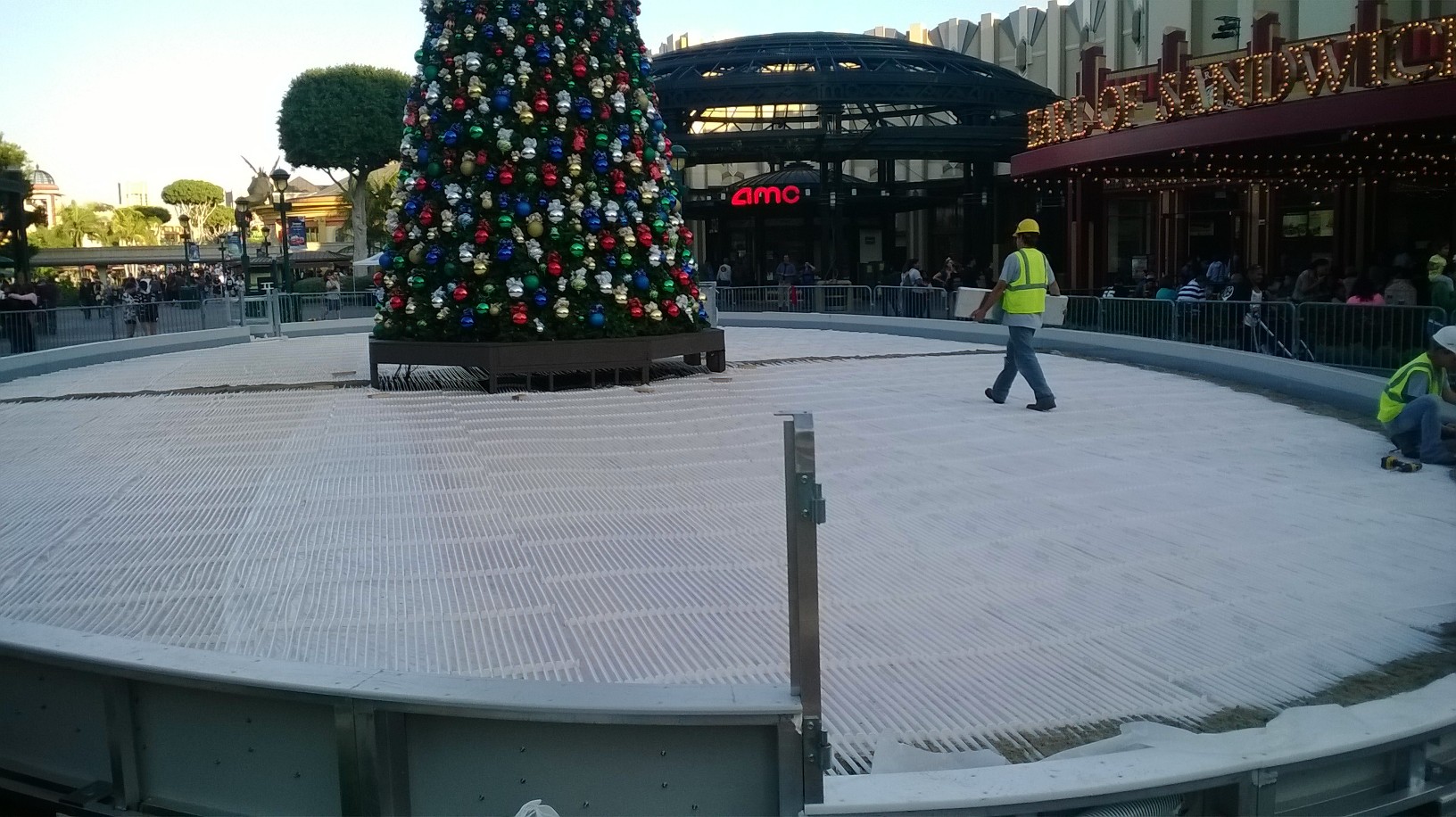 Whether you want a seasonal rink, a toboggan/sled run, a temporarily-iced parking lot or tennis court, an ice show floor, or virtually any other ice need, you can rely on Porta-Ice for easy installation, versatility, an excellent ice surface, and economical operation. You can install the entire system in a single day, using minimal labor. In some applications, no sand is required. It can be adapted to any size or shape of ice surface. It's inexpensive to operate, using only a small circulation pump. And the polymer used in the piping is designed to last 40 years.
Can install without sand
Quick Groove-Lock Header System
Completely UV Stable unlike clear systems
Superb heat transfer.
Provides the same heat transfer performance as other expensive double layer piping systems
Clog-free tubing
Non-corrosive
Indestructible spacers
Equalized ice temperatures
Affordable way to replace failing portable rink pipes
Economical operation with small pump
Polymer piping has 40-year design life
We design to your specifications
How We Can Help
Everything Ice will assist you from concept through completion that will ensure the success construction and operation of your seasonal ice rink. During the pre-planning stages developing your complex we offer an overview in concepts and methods in addition to establishing the goals and objectives of the complex. We even provide an assortment of checklists & design documents to the design team for all elements covered under the consulting program – our own "How To Guide" for ice rink construction which would include but may not be limited to:
Consultation on revenue and non-revenue producing areas. Effort to keep the profit goal of the floor plan in focus so that profit stealing "space creep" do not sneak into the project plan without specific review of the financial implications of non-revenue producing space.

Assorted ice rink specialty drawings illustrating all rink floor cross section designs
Rink Refrigeration mechanical room layouts and equipment schedule
Refrigeration electrical power feeder diagrams
Ice resurfacer room layout and ventilation design
Description of available brands of resurfacers and fuel types…pros and cons of each, as well as physical requirements of rooms for each.
Snow melting pit placement and designs
List of all underground ice rink specialty piping with cross sections for design coordination
Electrical schedule documenting all primary power connections for major equipment and items specialized to arena construction.
Detail need for thorough planning including what are "future uses" of a space, and what will be required for those uses.
Water & sewer schedule to minimize sanitary sewer tap fees
Complete standardized rink floor and dasher-board drawings
Ice resurfacer dimensional cut sheets
Sample Concrete Base construction schedules for the ice rink portion
Pre-Mobilization checklists showing site conditions required for installation of the ice system
Help define the factors important to site selection.
Assisting the design team in meeting any architectural mandates for a given site.
Overview of utility requirements (sewer, gas, electric, water) for the complex
Sound abatement considerations and design alternatives for primary equipment
Rental skate brands, pricing and selection
Rental skate quantity calculations
Rental skate storage options