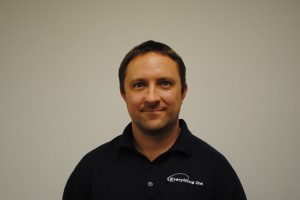 Ian has been with the Everything Ice family for more than 7 years. Ian handles all aspects of business development for small to large projects and works directly with management to ensure all projects are carried out to the customers specifications. Ian has unmatched work ethic and is extremely detail oriented. He is truly an asset to the Everything Ice team.
Ian has many years of rink related experience, starting with his hockey career that began at the Mite Level and progressed to Junior hockey with the Somerset Chill and ultimately ended with the UPJ Icecats.
Ian posses a Bachelor of Arts Degree in Business with a concentration in Marketing from the University of Pittsburgh at Johnstown.